SoTL Shine Summit 2023
Think, Create, Connect
The Jane and Ron Centre for the Scholarship of Teaching and Learning is pleased to announce its first annual SoTL Shine Summit, being held on May 9-10, 2023, in Saskatoon, Saskatchewan, Canada.
This inaugural event invites all scholars—from brand new to seasoned SoTLers—who are interested in developing or furthering their knowledge and understanding of SoTL. The summit is a two-day event designed to assist participants building a potential SoTL research project, which will be combined with workshops on prevalent SoTL topics. Throughout this event, scholars will network, collaborate, and obtain feedback and support from established SoTL scholars. The goals of the summit include building SoTL capacity in individuals and institutions, assisting participants in developing a SoTL project, learning and networking with peers, and continuing to grow the national SoTL community.
The summit will include plenary speakers, workshops, and panel discussions, with plenty of time to work on various parts of a SoTL research project. We will be using a hack-a-thon format when participants are working on their SoTL projects. In a hack-a-thon session, participants will work in groups and be given the opportunity to speak about an idea for a SoTL project or a SoTL project in development. The idea is to gain feedback to improve or maintain momentum for your project.
It is important to keep in mind that this is not a venue to present your finished projects. Works-in-progress only, please.  
Please note: Our workshops are open to scholars at all skill levels in SoTL.
Plenary Session Topics for this year's event include:
What is SoTL and Why Does it Matter?
How to engage students in SoTL projects
SoTL and Ethics
Indigenous Perspectives and Strategies for Engaging Effective Post-Secondary Learning Environments
Registration Information
Your registration fee includes:  participation in all sessions and events, conference materials, lunch and light snacks.  Room reservations are separte from conference registration (See Hotel Information).
Registration Fees:
$249.95 – Early Registration Fee (ends April 7, 2023)
$299.95 – Regular Registration Fee (April 7 – May 8, 2023)
Due to the nature of the workshop this event is limited to 60 registrations
Workshop Facilitators
Dr. Peter Felten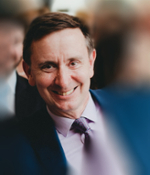 Dr. Felten is professor of history, executive director of the Center for Engaged Learning, and assistant provost for teaching and learning at Elon University.  During the 2022-2023 academic year, he has been named Fulbright Canada Distinguished Chair in the Scholarship of Teaching and Learning, at Carleton University in Ottawa.  He has served as president of the International Society for the Scholarship of Teaching and Learning (ISSOTL) ad also of the POD Network, the U.S. professional society for educational developers.  
Dr. Andrea Webb
Dr. Webb spent a decade as a classroom teacher before returning to higher education as a teacher educator.  Her research interests lie in teaching and learning in higher education and she is involved in research projects related to Threshold Concepts, the Scholarship of Teaching and Learning (SoTL), and Social Studies Teacher Education.  Andrea is co-Chair of the International Program for the Scholarship of Educational Leadership:  UBC Certificate on Curriculum and Pedagogy in Higher Education where she guides educational leaders at UBC.
Dr. Lisa Fedoruk
Dr. Lisa Fedoruk is an experienced educator with a demonstrated history of teaching and educational development in primary, secondary, tertiary, and industry contexts.  She earned her Bachelor's degree in education from the University of Alberta, as well as her Master's degree and Doctorate from the University of Calgary.  Dr. Fedoruk has been a significant partner, consultant, developer and instructor of SoTL programming and grants at the Taylor Institute for Teaching and Learning.  She is a member of the Conjoint Faculties Research Ethics Board at the University of Calgary, and is currely collaboratively developing the Master's of Precision Health degree at the Cumming School of Medicine, University of Calgary.
Dr. Gordon A. Martell
Dr. Martell is a member of the Waterhen Lake Cree First Nation in Treaty Six Territory.  He is a lecturer in the Department of Educational Administration at the University of Saskatchewan where he teaches in the areas of leadership, organizational theory, and learning improvement.  Gordon has over thirty years' experience in Indigenous education where he served in a variety of leadership capacities, including as a superintendent for twenty years.  He is a recipient of the University of Saskatchewan Alumni Excellence in Aboriginal Initiatives Award and Inspire's Guiding the Journey Indigenous Educator Award.  Gordon has been advocating for and advising communities in the development of on-reserve First Nations education systems.
Dr. Carmen Gillies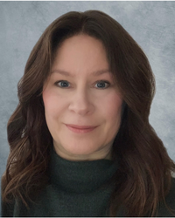 Dr. Gillies is Métis and multi-racial (Norwegian and Chinese Canadian) from Saskatoon, Saskatchewan. Dr. GIllies' examines critical race theory and its potential to strengthen and contribute to local Saskatchewan-based and Canadian racially just democratic schools and society. Her current research examines anti-racist professional development, Métis informed anti-racist education, the anti-racist responsibilities of White presenting Métis teachers and social media and anti-racist education. Prior to her appointment as an Assistant Professor with the College of Education, she served as faculty with ITEP and SUNTEP, and as a Research Associate with the Aboriginal Education Research Centre. She has taught anti-racist and anti-oppressive teacher education courses since 2003 and is currently the project lead of the Anti-Racist Education Mentorship (AEM) Project while also partnering with Saskatoon Public Schools to deliver anti-racist professional development.
Hotel Information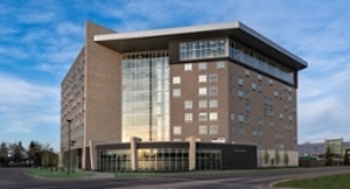 Holiday Inn Express & Suites Saskatoon East - book before April 7, 2023 for the conference rate.
If you need assistance, please contact the workshop coordinator at alison.kraft@usask.ca.
Contact Us
Jane and Ron Graham Centre for the Scholarship of Teaching and Learning
College of Education
University of Saskatchewan
Room 1019 
If you have any questions please contact the Workshop Coordinator, Alison Kraft @ alison.kraft@usask.ca