Year 2 – Study Abroad
Earn credit towards your Bachelor of Education degree by studying abroad. Work with International Education Officers at the International Study Abroad Centre to discuss options and help you apply. You will also need connect with an academic advisor in the College of Education to discuss transfer credit and how equivalents will work to meet your B.Ed. program requirements.
Eligibility for Education Undergraduate Students
Minimum of 70% average or higher (cumulative average)
Have completed or are in the process of completing 30 credit units at the time of application. (The cumulative average must be maintained for the duration of the academic year when the credit units are completed.)
Be registered as a full-time student prior to and throughout the duration of your exchange program.
Have personal aptitude.
Have available finances or qualify for some of our many scholarships and travel bursaries.
Meet minimum Language Proficiency Requirement of the Host University, if applicable.
     "Upon returning from studying abroad in Australia, I feel so grateful for all the experiences I was able to have.  I met so many amazing people, experienced a different education system and made connections with people from the other side of the world.  Studying abroad was the best way to travel, while still working on my degree! You will learn so much about yourself and perhaps learn to appreciate the little things in life more." 
     "I remember when I first got to the University of Canberra, Australia, the locals were so amazed at all the things the study abroad students noticed and loved.  For example, every day on my walk to school I saw kangaroos; this never failed to excite me. While the locals, laughed at this as they see kangaroos as we see deer in Saskatchewan. I feel so humbled coming home to Saskatoon, as living alone abroad challenged me in new and exciting ways. I am not saying that there aren't hard moments and times where you may miss home, I am just saying it is all worth it."
– Kessa Gerein
2017–2018 Study Abroad
University of Canberra, Australia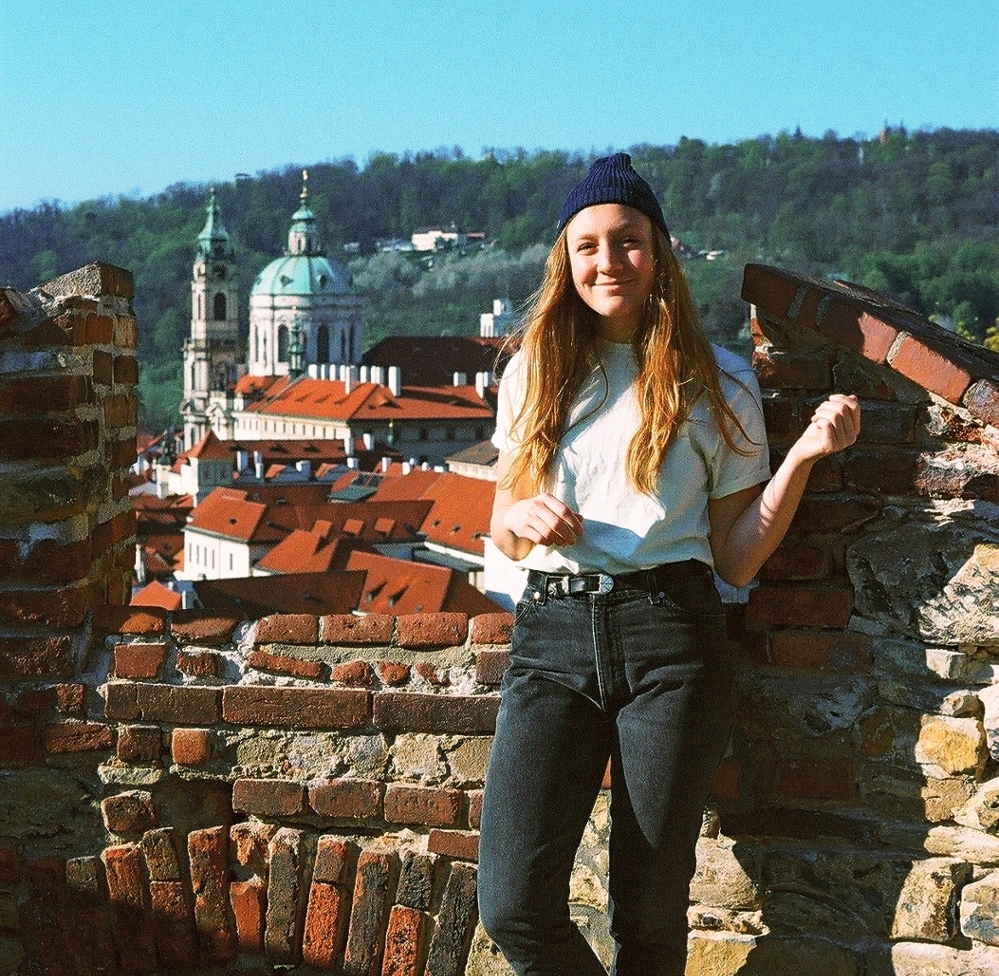 "Through my experience of moving to Czech Republic, I have learnt to become more aware of myself, my surroundings, and to slow down." 
     "A major part of my time here has been spent visiting museums, galleries, castles, and other cultural attractions. These are best appreciated when taken slowly. Rushing them is exhausting, and not rewarding or enjoyable. A beautiful aspect of the culture here is the amount of time locals spend in cafes, drinking delicious coffee, wine, or beer, and visiting with friends and family. Grabbing "Timmies" to go is not a thing or the norm."
     "Figuring trains, trams, buses, and undergrounds also takes time, and lots of patience. Instead of becoming stressed and overwhelmed, I have learned to remind myself to enjoy the travel time, and to take the confusion of figuring out as a challenge that becomes easier every time. Another learning curve to add to the list has been learning how to live in a city where many people don't speak English very well, or at all." 
     "Living here has taught me to take more time to enjoy all that life throws at me- even moments that are not always easy. The moments I am in where I am far from my comfort zone."
– Freya Kinash
2018–2019 Study Abroad
Masaryk University, Czech Republic
Year 3 – Exchanges
Exchange to University of Barcelona
Each year two students are selected to spend Term 2 (February to June) at the University of Barcelona in Barcelona, Spain.
If you are an undergraduate student in the College of Education and have completed a minimum of one year of full-time study (30 credit units) at the University of Saskatchewan, you may be eligible to apply for the University of Barcelona Student Exchange for Term 2 (February to June) in Barcelona, Spain.
---
Admission Requirements
There are no special requirements for U of S students. Students visiting the University of Barcelona from abroad need a minimum level of B2 (European level of languages) in Catalan, Spanish or English. It is assumed that all U of S students speak fluent English.
Anticipated Costs
U of S tuition

Pending registration, maximum tuition will be 15 credit units of Category 2 tuition.
No tuition is paid to U Barcelona.

Student Fees (there may be student fees to the partner institution)
Accommodations
Flights
Insurance

Food
Personal Expenses (miscellaneous)
Criminal Record Check with Vulnerable Sector Search
Passport
When applying, please complete the Outgoing Application Form and enter the following details under Host Institution:
Type of study abroad program: Bilateral Exchange
Country: Spain
Institution: University of Barcelona
Stay Opportunity: Bilateral Exchange – Universitat de Barcelona (UB), Faculty of Education – College of Education
For more information, please contact Arvelle Van Dyck, Undergraduate Programs Director at arvelle.vandyck@usask.ca
or (306) 966-7666
Application Deadline: September 15, 2023
"Studying abroad gave me the opportunity to travel independently and have many diverse experiences. I was able to make friends from all over the world, while being immersed in a new culture."

"Being able to live in a foreign city while taking classes, student teaching, exploring with friends, learning a new language, participating in Catalan traditions, and eating the delicious food in Spain, made for an unforgettable five months."

"One of my highlights was living in busy Barcelona right by the sea and being able to walk to the beach every day to play beach volleyball."

"Arriving alone in a new city was initially the hardest part, but I now have best friends all across Europe and I can't wait to go back and visit them."

"Studying abroad was one of the best decisions I have ever made, and I would encourage everyone to take advantage of the opportunity!"
– Lauren Hooge
2018-2019 Exchange Student
University of Barcelona, Spain
Year 4 – International Alternative Practicum
Have you ever thought about studying or teaching abroad?  Here's your chance to experience the best of both worlds by participating in an Alternative Practicum with ten weeks in a Saskatchewan school followed by six weeks in an international setting.
Anticipated Costs
University of Saskatchewan tuition (15 credit units at Category 2)
student fees,
flights, and
other expenses (e.g., personal expenses, meals, travel and medical insurance, etc.)
2023 Fall Term Opportunities
Thailand
United Arab Emirates
Interprovincial
Students interested in the International or Interprovincial Alternative Practicum are invited to submit an application to participate by June 16, 2023. For details, please contact Arvelle Van Dyck, Undergraduate Programs Director at arvelle.vandyck@usask.ca or (306) 966-7666.
In 2018-2019 and 2019-2020, students traveled to Dalian, China to join the Maple Leaf Educational Systems' (MLES) Schools.  MLES offers a high quality, international education to students in Elementary, Middle, and Secondary schools.  The MLES Schools in Dalian, China teach the British Columbia curriculum. More information and school videos are available online.