The agreement supports the delivery of the Bachelor of Education program through the College of Education and the College of Arts and Science in partnership with the Northern Lights School Division. Pre-service teachers from the area will train in Cumberland House. Programming will focus on the four-year B.Ed. elementary/middle years stream with teaching areas of Cree and Indigenous studies.
"The College of Education takes seriously our responsibility to offer programs that meet the needs of all of our partners, on and off campus," said Michelle Prytula, dean, College of Education. "It is an honour to stand alongside such strong community leaders and welcome these new students to our university."
Jason Young, director of education with the Northern Lights School Division saw an opportunity to establish a partnership that would bring far-reaching benefits to Cumberland House.
"Being able to provide our students with the opportunity to become educators in the communities they live in is a promising step forward as we work to address the shortage of teachers working in the north," said Young. "This MOU brings together many diverse interests, but all with a desire to bring post-secondary education to our youth."
"It's amazing to me what we can do when we work in partnership regardless of individual interests to bring real and positive change to our community. It's historic when representatives of Cumberland House Cree Nation, the school division, the Metis Nation and The Northern Village of Cumberland House all say let's do this together, let's make this a reality," added Young.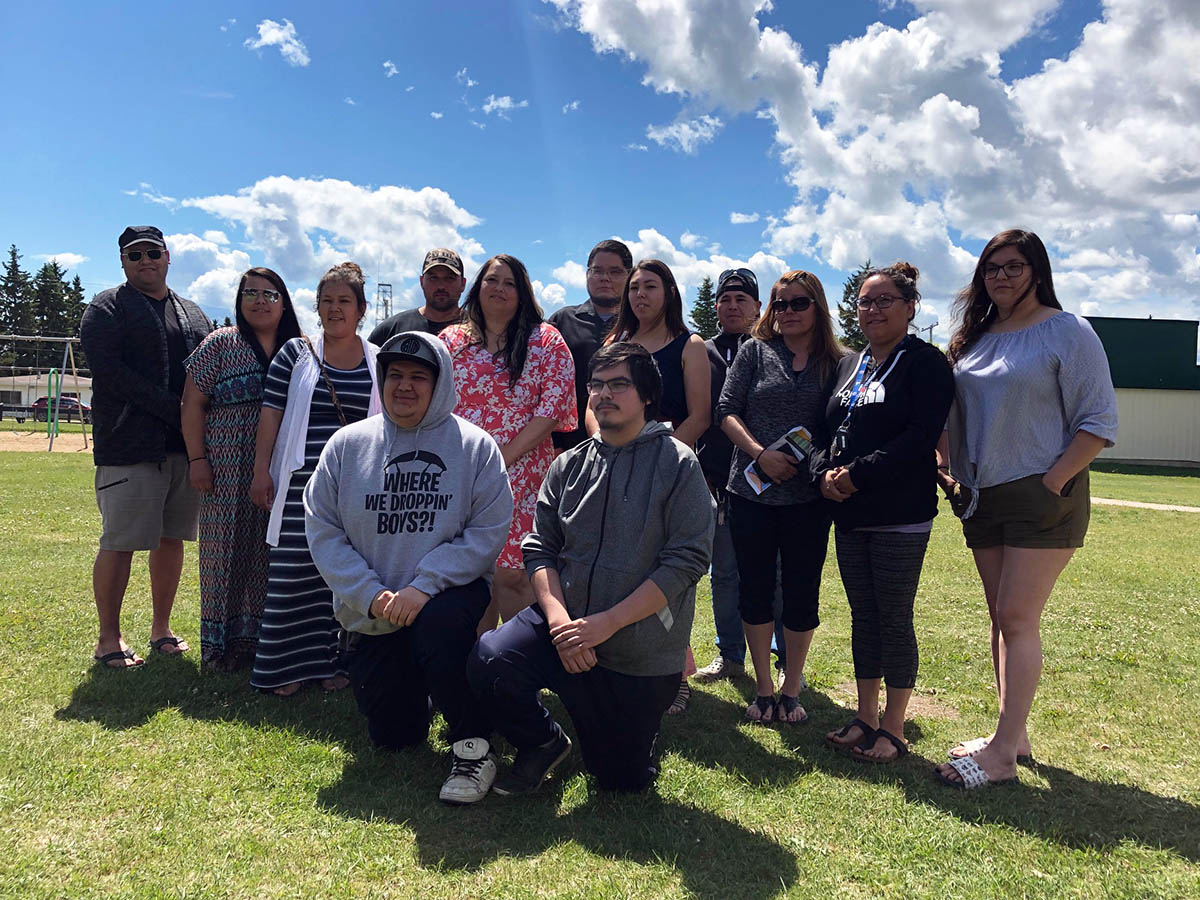 The B.Ed. program is a cross-college effort with many courses delivered by the College of Arts and Science. Gordon DesBrisay, vice-dean academic, attended the celebration and signing and offered the students his congratulations.
"My message to the students that are joining us is this: the people of Saskatchewan and the people of the university – we need you," said DesBrisay. "We need you to help us learn Cree. We need you to bring your spirit and the sense of the community that is so precious here. This spirit is the anchor of this program."
The program expects to admit 25 to 35 students this coming September and will have dedicated space in Charlebois Community School with a student lounge, classroom and program coordinator office. The first students admitted were announced at the MOU signing.
"For me, it's great to be able to stay in my community, my home, and continue to raise my son here," said Iris McKenzie, one of the newly admitted students. "I don't think it would have been possible to leave my family to go to university. It's financially a lot easier – a home run really, to train to be a teacher here in Cumberland House."